About the Program
Quality of Life INNOVATIONS (QLI) is a unique social entrepreneurship initiative that fosters a spirit of civic engagement and social innovation among high school students, while helping them prepare for college. Students identify a community issue they care about, conduct primary and secondary research to examine the issue and develop and implement feasible proposals for change. Proposals can compete for college scholarships.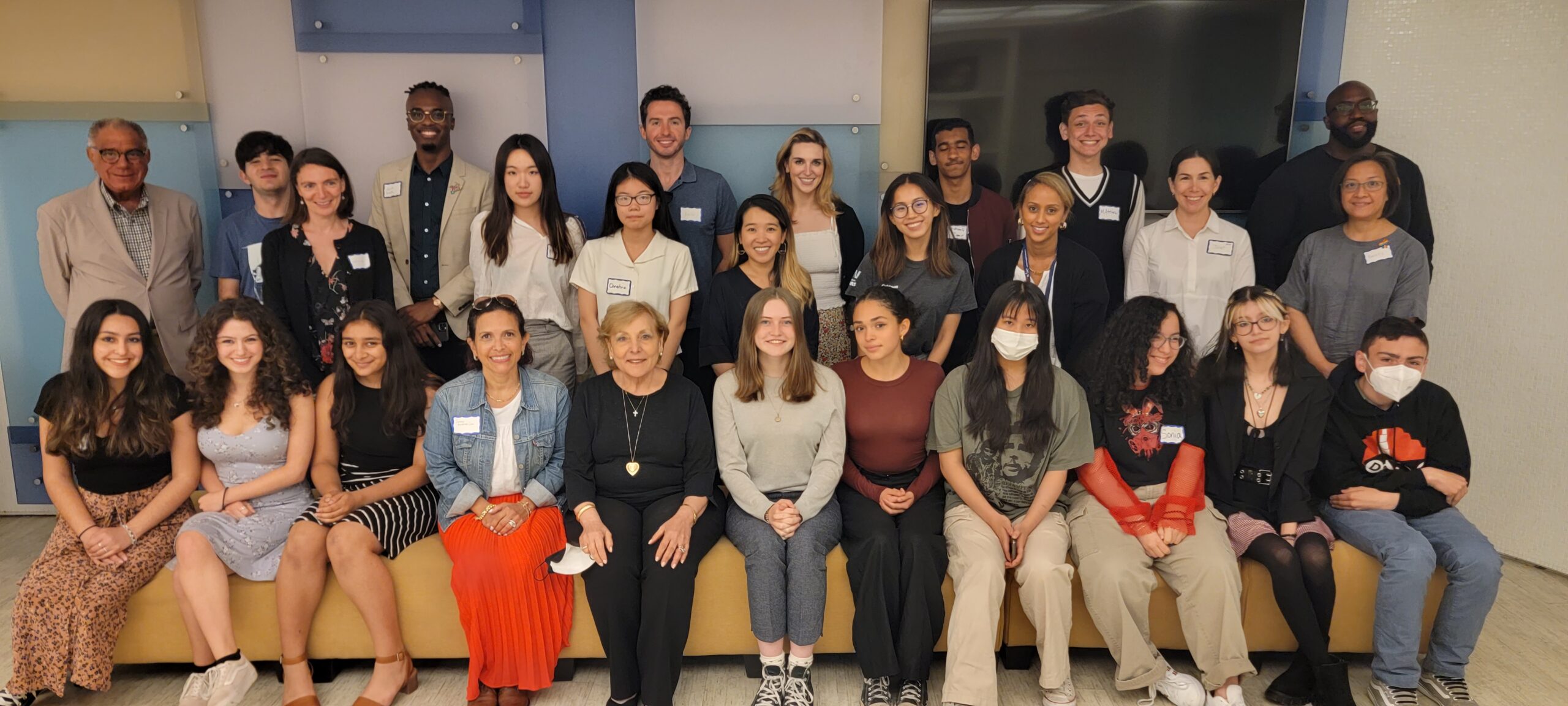 School Registration       Student Afterschool Application       Volunteer         Alumni Survey       Request More Information
How QLI works
Students from each participating school work either individually or in teams of up to three with support from a teacher. W!se provides a Student Handbook, Teacher's Guide and Curriculum Toolkit, as well as webinars and workshops to help them prepare.
In April, students submit a college-level paper containing their analysis, findings, recommendations and implementation plan. The papers are judged and rated, with the top students/teams advancing to a final round, where they present their proposals in person to a panel of judges. Scholarship money is awarded to the top three students/teams; additional prizes go to the other finalists and semifinalists.
QLI COMPASS EXPLORE AFTERSCHOOL PROGRAM
IN BROOKLYN
With support from the Department of Youth and Community Development (DYCD), W!se offers the COMPASS Explore afterschool program for students grades 9-12 who live in Brooklyn, within one-hour travel distance from James Madison High School. This program provides a safe and supportive environment where students become "agents of change," learning college-level skills as they develop and implement their solutions to real-world issues. Student projects are eligible for scholarships and recognition.​​
The program meets Fridays 3:00-6:00pm and every other Saturday 8:00am-12:00pm at James Madison High School, 3787 Bedford Ave, Brooklyn, NY 11229. To apply, click here. For further information, contact Juliet Tarantino at jtarantino@wise-ny.org or 212.421.2700.
---
---
A Real Example
A New York City high school student walks by an elderly man waiting for a bus. It's the middle of winter, snow is falling and he is shivering. 20 minutes later, the student walks by again. Same man, still no bus. The student thinks, "This is wrong." At school, he enrolls in QLI. He researches the bus routing schedule and discovers that not only is the schedule inefficient but also environmentally unsound. He designs a new routing schedule, wins the QLI Competition and earns scholarship money for college. He also lobbies the transportation authorities for change.
2023 Winning Proposals
The 2023 First Place $7,000 scholarship was awarded to Hamna Maqbol from the High School of Telecommunication Arts and Technology for her project, "Break the Cycle: Promoting Awareness about Teen Dating Abuse." Hamna worked closely with her school's Assistant Principal to add a unit on teen dating abuse to the health writing curriculum, presented her project at a school town hall meeting, and organized a teacher training from "Day One," a non-profit offering services to NYC youth age 24 and under whose mission is to end dating abuse and domestic violence through community education, supportive services, legal advocacy, and leadership development. She also urged New York State Senators to sponsor Senate Bill S4420, which would establish a school-based teen dating violence prevention program, and secured more than 200 signatures from the public in support of passing the bill.
The Second Place $3,500 scholarship was awarded to Tiffany Brekher, Chloe Ou, and Ashley Zhong from Staten Island Technical High School for "Improving Recycling Rates in NYC Public Schools." Jacklin Xie from Brooklyn Technical High School placed third for "School Sustainability: The Implications of Implementing Living Walls at Schools for the Purpose of Air Purification" and was awarded a $1,750 scholarship.
2022 Winning Proposals
The 2022 First Place award was presented to Matthew Norris from James Madison High School for "Out of the Closet: Diminishing the Stigma of LGBTQ+ Student Mental Health with GSAs and Transition Closets." He received $7,000 for his winning proposal. Matthew founded a Gay-Straight Alliance (GSA) at his high school creating a safe space for LGTBQ+ students to discuss their challenges and providing a learning environment for heterosexual students. With the GSA, he distributed rainbow ribbons in honor of National Coming Out Day to all teachers and students to promote inclusivity and acceptance. Additionally, Matthew created a guide to forming GSAs and a blueprint for gender affirming lending clothing closets at his school, which will benefit students even after he has graduated.
Second Place was a tie between two teams, Ayana Chari, Ava Connor, and Felicia Merino-Ostlund from the Bronx High School of Science for "Safety in Numbers: Improving Student Safety on Public Transportation Using a Buddy System" and John Pierre Alkhoury, Mandy Chen and Christine Zheng from Staten Island Technical High School for "Raising Awareness and Availability of Hygienic Resources." Each team was awarded $3,000 in college scholarships.
Ayana, Ava, and Felicia presented passionately on the importance of addressing sexual harassment on public transportation, transit that many students rely on daily when commuting to and from school. Their research found that 40% of students travel alone and nearly 50% avoid certain routes due to safety concerns. As a result, they created a Discord server which connected fellow students by commuting routes and times and resulted in several groups taking the subway together and feeling safer while travelling with a buddy.
John, Mandy and Christine delivered a compelling presentation on suppressing the spread of bacteria in school environments. With the guidance of a registered nurse, they developed and distributed informational pamphlets on hygiene practices, such as handwashing. They improved the availability of hygiene resources such as hand sanitizer, soap, and paper towels through a QR code system placed on dispensers that allows students to alert school supply secretaries when and where supplies run out. They also designed antimicrobial portable mats for computers and created a self-sustaining business through purchasing bulk hand sanitizer and selling it at school for a small profit, to incentive regular personal sanitizing and encourage healthy habits in school.
---
"I really loved that exhilarating feeling when my partner and I finally saw the effects of our implementation. It took us an entire year's worth of hard work until we were able to get our idea going. When we saw just how effective our implementation was, we were thrilled that we actually contributed to our community!" Rebecca, Staten Island Technical High School
---
"Research supports the Quality of Life INNOVATIONS program because it provides students with an opportunity to learn important skills that will support them in college and beyond. The students learn such skills as research, writing, and the importance of being civically engaged, with my favorite (and important part) being how the students implement their proposal." Erin Baskett, Managing Partner and CFO/CCO of Autonomous Research, a sponsor of QLI