Event Details
---
When: Monday, April 25, 2022 4:00 PM – 5:30 PM
Where: Register Here!
The 100 Best W!se High Schools Teaching Personal Finance, in its tenth year, is the first and only national ranking in high school financial education, recognizing excellence in personal finance instruction within W!se's national network of schools participating in its Financial Literacy Certification program.
Keynote Speaker: Sam Stoval, W!se Board Member, Chief Investment Strategist, CFRA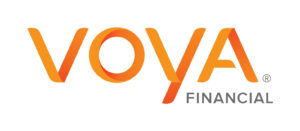 The W!se Financial Literacy Certification program, now in 49 states, supports personal finance instruction in high schools. Participating schools teach personal finance and administer W!se's Financial Literacy Certification Test. Students passing the Test become Certified Financially Literate™ (CFL), a nationally recognized credential. Through the program, more than one million students have graduated from high school financially literate.
Media Contact:
Samantha Spina
Phone: 212-421-2700
Email: sspina@wise-ny.org
227 E. 56th Street, Suite 201, New York, NY 10022