Working in Support of Education
2021 Virtual Gala
March 9, 2021 6:30 – 8:00 PM

Please join us for an evening with entertainment and a look to the future!
HONORING
Christiana Riley
CEO, Deutsche Bank Americas
Bill Borden
CVP Worldwide Financial Services, Microsoft

ENTERTAINMENT
Ryan Oakes
Ryan Oakes is one of the country's most sought-after corporate entertainers. A decorated
veteran in the field of magic, Ryan has performed his unique brand of illusion all over the US.
W!se Ballet Dance
World premiere with original music composed by 14-year old Charles Chaitman,
choreographed and performed by young artists, shows the promise of tomorrow.
As a small token of our appreciation, each donor of $250 or more to the 2021 W!se Virtual Gala will receive a poster featuring artwork from the premiere of the W!se Ballet Dance.
Make a donation at wise.givesmart.com to receive this special print!
Posters will be 16″x20″, framed, and printed on fine art cotton paper.
Honoring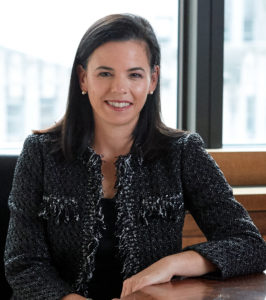 Christiana Riley is a Member of the Management Board of Deutsche Bank AG and CEO of Deutsche Bank Americas. After joining the bank in 2006, she held a number of positions in the Group Strategy division and served as the Bank's Head of Corporate Strategy from 2011 – 2015. In 2015, she became CFO of Deutsche Bank's global Corporate & Investment Bank, DB's largest operating division. From 2016-2019, Christiana served as Chairman of the Audit Committee of Deutsche Postbank AG, and following its merger, as Audit Committee Chair of the Supervisory Board of the Deutsche Privat und Firmenkunden AG. She also serves on the Board of Directors of the Deutsche Bank Americas Foundation as well as several external Boards, Foundations, and Councils. Christiana graduated cum laude from Princeton University. Her MBA is from the London Business School.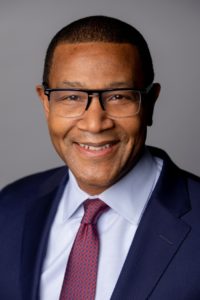 Bill Borden is the Corporate Vice President at Worldwide Financial Services, Microsoft. He is responsible for leading the development and execution of Microsoft's global financial services strategy, supporting its FSI customers in their digital transformation journeys. As Microsoft's thought leader in financial services, Bill came to the company with a distinguished, 20-plus year career in the industry holding various senior leadership positions at some of the largest banking institutions in the United States including Bank of America and Citigroup. He holds a Bachelor of Science degree in electrical engineering from Cornell University and a Master of Business Administration degree from Northwestern University – Kellogg School of Management. Bill is a member of The Executive Leadership Council, the preeminent membership organization for the development of global black leaders. He is committed to helping the communities in which he lives and works through board membership, volunteering, and mentoring. He and his wife reside in New Jersey and are the proud parents of two children.
For additional information, please contact Samantha Spina at sspina@wise-ny.org